ARCHIVE no.08
A vacant seat
OKAMOTO Rie, HASHIDUME Chinatsu, MIYAKE Yuki
2021 05/19 wed ー 05/29 sat PM 1〜7  closed on 5/23sun, 2mao, 25tue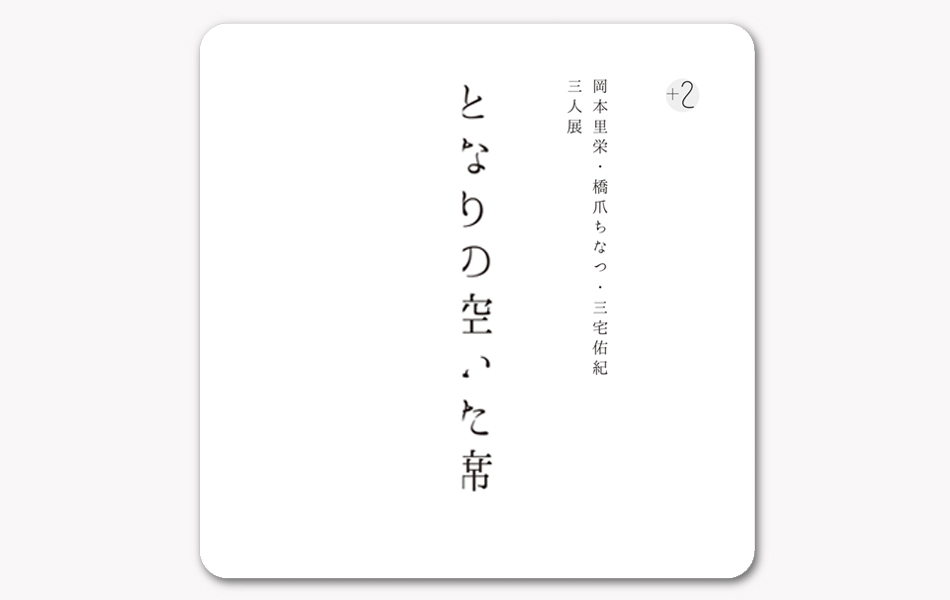 ---
"A vacant seat"

I find a vacant seat next to me.
There is no sign of anyone coming.
The seat may have been vacant all the time,
Not so long ago, someone might have been sitting in the seat.
After a while , someone may come and take that seat, or it may remain as it is until the end of today.
I look at someone through the seat .
The person may have been there, and may come here from now.
The seat is still vacant .
---
Related events

OYATSU NO OKAMOTO

|Place| +2
|Date| 5/22 sat, 5/29 sat
|Time| 17:00−19:00
*Up to 3 people every hour, Reservation required.
 Please make a reservation from the URL below.
 https://forms.gle/LvzCQHiTgAvmRTic8
---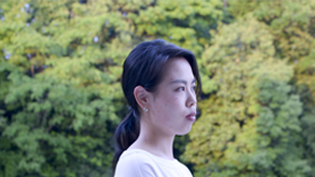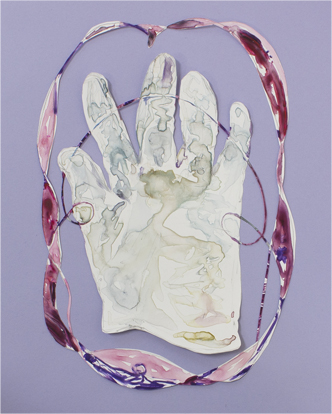 Shroud or skin #2
2021 /195×135㎜
/Water-based alkyd resin paint on YUPO paper
OKAMOTO Rie 
1988 Born in Shiga ,Japan
2011 BFA,Seian University of Art and Design,School for Oil Painting,Shiga
2012 Research Student,Seian University of Art and Design,Shiga
2014 MFA,Kyoto Seika University,School for Oil Painting,Kyoto

2021 Group Exhibitions "Drawing in my room",GAMOYON Gallery,Osaka
2020 Group Exhibitions "Wunderkammer" ,GOOD NATURE STATION 4F Gallery,Kyoto
2020 Solo Exhibition "Cast-off skin" ,O gallery eyes,Osaka
2020 Solo Exhibition "They",GAMOYON Gallery,Osaka
2019 Group Exhibitions "SATOYAMA GYARARI Exhibition",Gallery OUT of PLACE NARA,Nara, Japan
2019 Solo Exhibition "Painter in the Forest" ,Satoyama Campus, Nara, Japan
2018 Solo Exhibition "OKAMOTO Rie Solo Exhibition",O gallery,Tokyo


---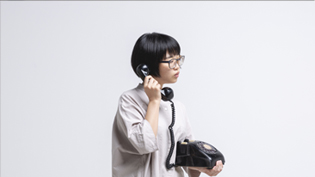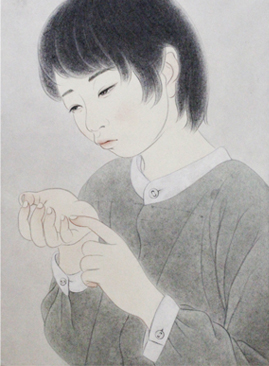 2020 /333×242㎜
/dyed mud pigment、mineral pigments on hemp paper
HASHIDUME Chinatsu 
1994 Born in Wakayama ,Japan
2017 BFA,Seian University of Art and Design ,School for Japanese Painting,Shiga
2018 Research Student,Seian University of Art and Design,Shiga

2020 Group Exhibitions "Kyoto Japanese painting new exhibition in NIjo-jo",Nijo-jo Castle,Kyoto
2020 Solo Exhibition "slander like poem",Metropolitan Fukujuso/Studio Tsukimiso,Kyoto
2018 Kyoto kachokan Scholarship Award2017(2018,19) Kyoto Kachokan,Kyoto
2018 Group Exhibitions "Kyoto Japanese painting new exhibition"(2019,20),Museum "EKi" KYOTO,Kyoto
2018 Solo Exhibition "watashini kuchinashi ",Art Spot Korin,Kyoto

---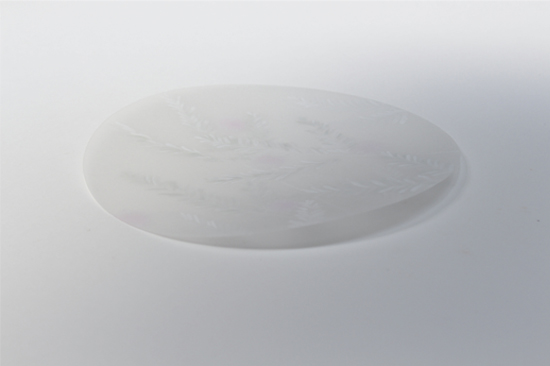 AISATSU(Greetings)
2019 /φ140㎜ /Pastel on tracing paper
MIYAKE Yuki 
1994 Born in Okayama ,Japan
2016 BFA,Seian University of Art and Design ,School for Oil Painting,Shiga
2017 Research Student,Seian University of Art and Design,Shiga

2019 Solo Exhibition "a box of lavender",KUNST ARZT,Kyoto
2018 Solo Exhibition "She whispers to me from far away ",KUNST ARZT,Kyoto
2017 Group Exhibitions "Kyoto Art for Tomorrow 2017_Selected Up-and-coming Artists' Exhibition "(2018),The Museum of Kyoto,Kyoto
2017 Group Exhibitions "The 10th Okayama Budding Artist Award,Mr.I Prize",Okayama City Museum,Okayama
2016 Solo Exhibition "around here,anything",KUNST ARZT,Kyoto

---
 ©️ +1 art